Georgetown University's Infant and Early Childhood Mental Health Consultation Model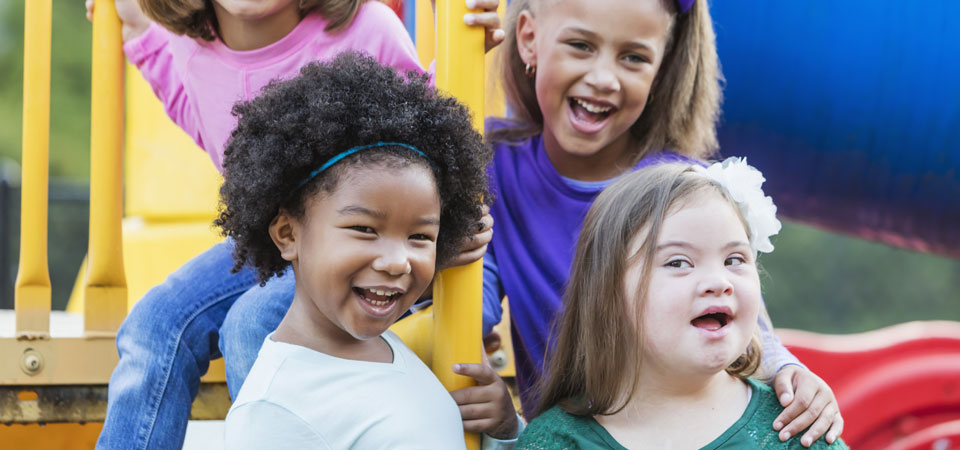 What is it?
The Jump Start Early Childhood Consultation program has adopted the Georgetown Infant/Early Childhood Mental Health Consultation (I/ECMHC) program. This program designed to strengthen early childhood educators' and families' capacities to support the social-emotional wellbeing of young children birth to 5-years-old. The Jump Start Consultant partners with important adults in young children's lives to help manage difficult behaviors and promote social-emotional development.
What isn't it?
Because the purpose of the program is consultation, Jump Start Consultants do not work directly with young children. Instead, Consultants work with the adults who touch many young children's lives on a daily basis. The purpose of the program is to build adults' capacities for improving young children's social-emotional health and their own mental wellness while decreasing teachers' job-related stress and helping them feel more empowered and efficient in managing challenging behaviors in their classrooms. We believe we can affect more lives in a positive way by collaborating with the adults who young children see every day!
Culturally-sensitive perspective
Based on the Georgetown Model, Jump Start Consultants keep children and families' culture (i.e., their beliefs, values, attitudes, and experiences) in mind when building relationships and providing consultation services. Consultants understand that culture shapes relationships and influences behaviors and communities in an important way, so they provide services from a culturally-sensitive perspective. Specifically, Consultants personalize services in each program, classroom, and for each family based on the culture of each individual setting and family.
Consultative stance
The Georgetown Model is about collaboration and partnership. Consultants do not take an expert role; the teacher is the expert in the classroom and the family is the expert on the child. Therefore, Consultants partner with all of the individuals they serve in an equitable relationship, take time to learn about programs', teachers', and families' goals, and help build their capacity to reduce young children's difficult behaviors, reduce expulsion from early learning and childcare settings, and enhance social-emotional development.
How it works
There are five critical factors in a successful Georgetown I/ECMHC model which Jump Start has adopted. First, three core program components must be in place:
Consultants form partnerships with the strong leadership of each individual early childhood program.
Consultants are highly-qualified. Each Consultant serving a program, classroom, and/or family has an educational and practical background in early childhood development and has undergone rigorous training in infant, early childhood, and family mental health to approach each unique setting and individual from a culturally-sensitive and trauma-informed perspective.
The program's success relies on high-quality services. The education, training, and experiences of each Consultant ensure that services meet and exceed program standards. Supervision is provided to each Consultant, with supervisors taking a reflective approach to help Consultants meet all program competencies, navigate challenges, and understand how their work affects them personally to become stronger partners for the individuals served. Fidelity of each Consultant to the Georgetown Model is evaluated on a routine basis and Consultants are engaged in continuous learning opportunities to keep strengthening their knowledge and skills.
Next, two other factors are necessary for meeting the goals of all who are served by the program.
High-quality relationships between Consultants and early childhood programs, classrooms, teachers, and families. Success lies in effective collaboration between the Consultants and program participants. Consultants build relationships to learn the needs of their partners and tailor each consultation session to the needs of the program, classroom, and/or family.
The readiness of early childhood programs and families to participate in the Jump Start program. To obtain positive outcomes, we understand that all parties involved in the program must be open to collaboration and gaining new skills. We assess for each early childhood program's readiness prior to starting services. If a program is not ready at one point in time, we will provide resources to promote readiness and revisit the program in the future.